Letter from Siskiyou County Water Users Association, and list of KRRC / Klamath River Renewal Corporation directors.
See KBC's KRRC Table of Contents
January 12, 2023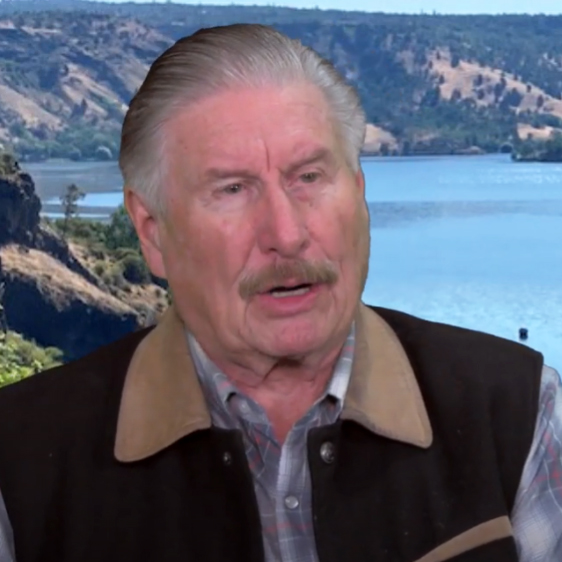 NOTE: Re: KRRC Board of Directors
"KRRC amended its Bylaws in November 22, 2022 and provided for Board members to be appointed by States of Oregon and California.
Apparently with the funding and license guarantees made by Oregon and California the Bylaws were revised to provide greater accountability to the States. Attached is the new revised Board of Directors for KRRC. Note the appointed officers by California and Oregon. This further identifies the contemplated Dam Removal as a State Project and further challenges the Compact Clause of the U.S. Constitution."
Siskiyou County Water Users Assoc.
---------------------------------------------------------------------
Brian Johnson, President
Appointed by: State of California
California Director, Trout Unlimited
Brian Johnson is the California Director for Trout Unlimited (TU). TU is the nation's oldest and largest nonprofit working to conserve, protect, and restore North America's trout and salmon rivers, with about 15,000 members in Oregon and California. Brian and his colleagues at TU have long worked to settle the fisheries, water, and power issues in the Klamath River with its partners in tribal government and irrigated agriculture, including the Klamath Hydropower Settlement Agreement. Brian joined TU in 2005, led TU's California Water Project for 6 years, and became the state director in 2011. Before TU, Brian worked at Shute, Mihaly & Weinberger, was the Communications Director at the White House Council on Environmental Quality from 1993-97, and was the co-creator and manager of EPA's first "Energy Star" initiative from 1991-93. Brian grew up in Iowa and graduated from Duke University and Stanford Law School.
Krystyna Wolniakowski, Vice President
Appointed by: Oregon Governor Kate Brown
Executive Director, Columbia River Gorge Commission
Krystyna U. Wolniakowski has served as the Executive Director of the bi-state Columbia River Gorge Commission since 2015. Before joining the Commission, Krystyna led the Western Regional Office of the National Fish and Wildlife Foundation (NFWF) in Portland for more than 14 years as Regional Director, managing conservation grant-making programs, fundraising and developing regional partnership in seven western states, including serving on the National Fish Habitat Board for 10 years. She worked in the Klamath Basin since 2000 and initiated the NFWF Klamath Basin Keystone Initiative in 2008, a watershed partnership program to restore habitat in the upper and lower Klamath Basin for ESA-listed Coho salmon and sucker species in California and Oregon. In 2014-2015, she served as science advisor for development of the statewide Focused Investment Partnerships Program for the Oregon Watershed Enhancement Board (OWEB). From 1991-2000, she worked for the German Marshall Fund of the U.S. as Director for Central and Eastern Europe, developing programs for conservation, economic, and democratic reforms in seven countries after the fall of the Berlin wall.
Ricardo Cano, Treasurer
Appointed by: State of California
Project Director, Element Consulting Inc.
Ricardo has been a project director at Element Consulting Inc. since 2016. Mr. Cano has more than 25 years of experience in program and project management, successfully delivering over 200 projects over the course of his career. Mr. Cano is a graduate of the California State University, Los Angeles, where he earned a Bachelor of Science degree in Business Administration, Operations. He is affiliated with various local and national trade associations, such as the Project Management Institute (PMI), and the Construction Management Association of America (CMAA) where he currently serves as Co-Chair of the Program Planning Committee.
Wendy (Poppy) Ferris-George, Secretary
Appointed by: Karuk Tribe
Hoopa Valley Tribe member and former Council Member
Wendy Poppy Ferris- George is a former Vice-Chair and Council Member of the Hoopa Valley Tribe. She has worked since 2002 on the campaign to remove Klamath River dams. Wendy descends from the Karuk and Hupa Tribes. She has spent her life fishing on the Klamath and Trinity Rivers and is engaged with the people that depend on them for subsistence and economic purposes. She has been a cultural arts instructor along the Trinity and Klamath Rivers for over 20 years specializing in the return of the traditional Jump Dance Basket. Wendy served 7 years on the California Indian Basket Weavers Association working on environmental justice issues and eventually founded her own non-profit titled, World Renewal. She currently manages her own business titled, Cultural Resources Consulting. Credentials: AS, Behavioral and Social Science; BA Anthropology – Sonoma State University: linguistics, biology, anthropology, CRM; Current Status: – MPS CHRM University of Maryland. Masters Cultural and Heritage Resource Management
Directors
Natalie Arroyo
Appointed by: State of California
Eureka City Council Member
Natalie Arroyo lives in Eureka, CA where she currently serves on the Eureka City Council. Ms. Arroyo has worked on a wide range of watershed restoration, public health, and community organizing projects throughout Humboldt County and neighboring Northern California over the past 13 years. Ms. Arroyo is a proud veteran and continues to serve in the U.S. Coast Guard Reserve. She is a lecturer at Humboldt State University within the Department of Environmental Science and Management. Ms. Arroyo has previously served on the boards of the Salmonid Restoration Federation, Humboldt Trails Council, and multiple community benefit organizations local to the Humboldt Bay area, and has worked as a California Conservation Corps member and with the Mattole Salmon Group. She also currently serves as Eureka's representative to the Humboldt Transit Authority. She is passionate about watershed health, active forms of transportation, effective community engagement, and the relationship between people and place – particularly in rural and geographically isolated community settings.
Michael Carrier
Appointed by: State of Oregon
Former Idaho Supervisor, US FWS
Mike became the supervisor for the Idaho Fish and Wildlife Office in the Pacific Region of the U.S. Fish and Wildlife Service in 2014. Previously, Carrier was Assistant Regional Director for Fishery Resources and Coordinator of the North Pacific Landscape Conservation Cooperative, forging a major new regional natural resource partnership to address impacts of climate change across a large landscape. Carrier had been former Oregon Governor Ted Kulongoski's principal adviser on all natural resource and environment issues from 2004 to 2010. In Oregon, Carrier helped establish the Renewable Energy Opportunities and Eastern Oregon Landscape Conservation Partnership. Earlier in his carrier, he was Director of the Oregon Parks and Recreation Department for four years.
Amy Cordalis
Appointed by: Yurok Tribe
General Counsel, Yurok Tribe
Amy Cordalis is the first enrolled Yurok citizen to serve as her Tribe's General Counsel. She has spent her entire life protecting and restoring the Klamath River. Amy is a traditional salmon fisher and culture bearer. Both of these are sacred activities in Yurok culture and are inextricably connected to the Klamath, which has been severely stressed since the first dam was erected a century ago. Her longtime advocacy for the river is rooted in Yurok culture and history. In 2002, when Amy was working as a Yurok Fisheries Department Technician while on summer break from the University of Oregon, the largest fish kill in US history took place on the Lower Klamath River. She watched as an estimated 60,000 to 80,000 salmon died at her feet – an event exacerbated by the dams. This excruciating experience compelled Amy to become the dynamic attorney and indigenous rights advocate she is today. After obtaining her JD from the University of Denver College of Law, Amy worked for the Native American Rights Fund and Berkey Williams LLP on a wide range of Indian law issues.
Laura Rose Day
Appointed by: American Rivers, California Trout, Northern California Council Federation of Fly Fishers, Salmon River Restoration Council, Sustainable Northwest, and Trout Unlimited
President and CEO, 7 Lakes Alliance
Ms. Rose Day, President and Chief Executive Officer of 7 Lakes Alliance in Belgrade, Maine, brings unique experience in the development and implementation of results-based approaches to improving relationships between people and natural resources. In 1999-2016, Laura helped lead the Penobscot River Restoration Project, a collaboration engaging tribal, state, federal, hydropower, non-profit and private interests in an effort to significantly open access for depleted sea-run fish on the largest watershed within Maine. As Executive Director of the non-profit Penobscot River Restoration Trust, she oversaw all aspects translating a complex legal agreement into successful on-the-ground restoration, including the purchase and decommissioning of three dams, removal of two and bypass of a third, and related work with people of the region. Previously, Laura served as counsel to the U.S. Environmental Protection Agency, managed the National Wildlife Federation's Lake Superior and Biodiversity Project, and directed the Natural Resources Council of Maine's Watershed Program.
Theodore (Ted) Kulongoski
Appointed by: State of Oregon
Former Oregon Governor
Governor Ted Kulongoski served as Oregon's 36th governor from 2003-2011 – becoming the first Oregon Governor to serve in all three branches of state government. He served as an Associate Justice of the Oregon Supreme Court from 1997 to 2001 and Attorney General from 1993 to 1997. He also served in the Oregon State House and Senate. Prior to his public service, Governor Kulongoski was a lawyer in private practice, representing labor unions, and served in the U.S. Marine Corps.
Kristin Peer
Appointed by: State of California
Attorney, Bartkiewicz Kronick & Shanahan, PC
Kristin recently returned to the private sector after more than 11 years in California state service. Her private legal practice focuses on advising local public agencies on water resource issues. Previously, Kristin served as the Deputy Secretary and Special Counsel for Water Policy at the California Environmental Protection Agency, where she advised on water issues of statewide importance, including issues related to the Klamath River dam removal project. Prior to her time at CalEPA, Kristin was a litigator with the California Attorney General's Office, where in 2010, she successfully defended California state agencies against a challenge to the Klamath Hydroelectric Settlement Agreement and the Klamath Basin Restoration Agreement. Prior to her time as a state attorney, Kristin worked for a private law firm representing real estate developers, landowners and public agencies. Kristin received her law degree from the University of California, Los Angeles and Bachelor degrees in Business-Economics and Spanish from the University of California, Santa Barbara.
Jim Root
Appointed by: State of Oregon
Former NFWF Board Member; Former Klamath Basin Rangeland Trust Founder; Former President, Sabroso
Jim was owner and Chief Executive Officer of Sabroso Company, an international food-processing company dedicated to maintaining sustainable operations. Jim has a strong interest in encouraging international trade, and he founded the Southern Oregon International Trade Council. Beyond trade, Jim is internationally recognized for his knowledge of sustainable farming practices and is focused on developing processed-food markets for agricultural communities in Mexico, Ecuador, Chile, and Argentina. He was president of the Klamath Basin Rangeland Trust, which merged with Trout Unlimited, chairman of the Crater Lake National Park Trust, and served on the Board of Directors of the National Fish and Wildlife Foundation.
Lester Snow
Appointed by: State of California
Senior Advisor, Water Foundation
Lester Snow is a consultant on natural resource policy and most recently served as the Executive Director of the Water Foundation. Mr. Snow has a long career working on complex natural resource management matters. He has served as Secretary of the California Natural Resources Agency, Director of the California Department of Water Resources, Regional Director of the Bureau of Reclamation, Executive Director of the CALFED Bay-Delta Program, and General Manager of the San Diego County Water Authority. Lester currently serves on the Board of Directors for California Water Services Group and the Water Education Foundation. He holds a Master's degree in Water Resources Administration from the University of Arizona and a Bachelor's degree in Earth Sciences from Pennsylvania State University.
Glen Spain
Appointed by: Institute for Fisheries Resources and Pacific Coast Federation of Fishermen's Associations
Northwest Regional Director and Salmon Protection Program Director, Pacific Coast Federation of Fishermen's Associations (PCFFA) and the Institute for Fisheries Resources (IFR)
Since 1978, Mr. Spain has been an effective and vocal advocate for better watershed and riparian protections for west coast salmon rivers on both private and public lands, has served on advisory committees to the Boards of Forestry in both California and Oregon and for Oregon's Department of Environmental Quality (DEQ), and has served as the fishing industry representative for several years to the Klamath River Basin Fisheries Task Force, a federal FACA committee created under the Klamath River Basin Fisheries Resource Restoration Act (PL 99-552) that advised federal agencies on salmon habitat restoration efforts in the Klamath for nearly two decades until it was superseded in about 2005. He currently is the fishing industry representative to the Klamath Settlement Agreements process as well as PCFFA/IFR representative to the Klamath Hydropower Settlement Agreement (KHSA) process. Mr. Spain continues in his capacity as PCFFA/IFR Northwest Regional Director as an advocate for sustainable aquatic resource use, and the protection and recovery of salmon runs throughout northern California and the Pacific Northwest. He is also the recipient of the 1993 David Simmons Award for Environmental Vision from the Oregon Natural Resources Council (now Oregon Wild), Oregon's largest environmental protection organization, and in 2016 was co-awarded the Attorney of the Year Award by the State of California State Bar Journal for landmark work on the Public Trust Doctrine as applied to water law in California. He is admitted to practice law in both California and Oregon and in several federal jurisdictions, and additionally serves as PCFFA/IFR General Legal Counsel.
Leon Szeptycki
Appointed by: American Rivers, California Trout, Northern California Council Federation of Fly Fishers, Salmon River Restoration Council, Sustainable Northwest, and Trout Unlimited
Professor of Law, University of Virginia
Leon Szeptycki recently moved from California to Virginia, where he is a professor of law at the University of Virginia. Until 2019 he served as professor of the practice at the Stanford Woods Institute for the Environment and as executive director of Water in the West, a joint program of the Woods Institute and the Bill Lane Center for the American West. Mr. Szeptycki has served as general counsel and eastern conservation director at Trout Unlimited. Mr. Szeptycki has extensive experience in water law and policy, and in implementing large-scale watershed restoration projects.
Alternates
Brian Graber, Alternate for Leon Szeptycki
Appointed by: American Rivers, California Trout, Northern California Council Federation of Fly Fishers, Salmon River Restoration Council, Sustainable Northwest, and Trout Unlimited
Curtis Knight, Alternate for Laura Rose Day
Appointed by: American Rivers, California Trout, Northern California Council Federation of Fly Fishers, Salmon River Restoration Council, Sustainable Northwest, and Trout Unlimited
Executive Director, California Trout
Scott Williams, Alternate for Amy Cordalis
Appointed by: Yurok Tribe
Partner, Berkey Williams
Mr. Williams is an attorney whose firm represents, exclusively, Indian tribes and tribal organizations throughout the United States. His practice focuses on representation in the areas of water rights and natural resources
CONTACT US
2001 Addison Street, Suite 317
Berkeley, CA 94704
Phone: 510-560-5079
Email: info@klamathrenewal.org
SUBSCRIBE TO THE KRRC NEWSLETTER
Klamath River Renewal Corporation
====================================================
In accordance with Title 17 U.S.C. section 107, any copyrighted material herein is distributed without profit or payment to those who have expressed a prior interest in receiving this information for non-profit research and educational purposes only. For more information go to: http://www.law.cornell.edu/uscode/17/107.shtml