http://www.heraldandnews.com/news/local_news/local-rancher-tom-mallams-challenging-well-shutdown/article_8b5c3f44-8df7-52f6-b24f-366727a59e23.html?utm_medium=social&utm_source=email&utm_campaign=user-share
KBC NOTE: Tom Mallams told KBC News he has not been interviewed by Herald and News or Capital Press regarding this matter within the past two years.
Local rancher, Tom Mallams, challenging well shutdown
Herald and News 7/19/17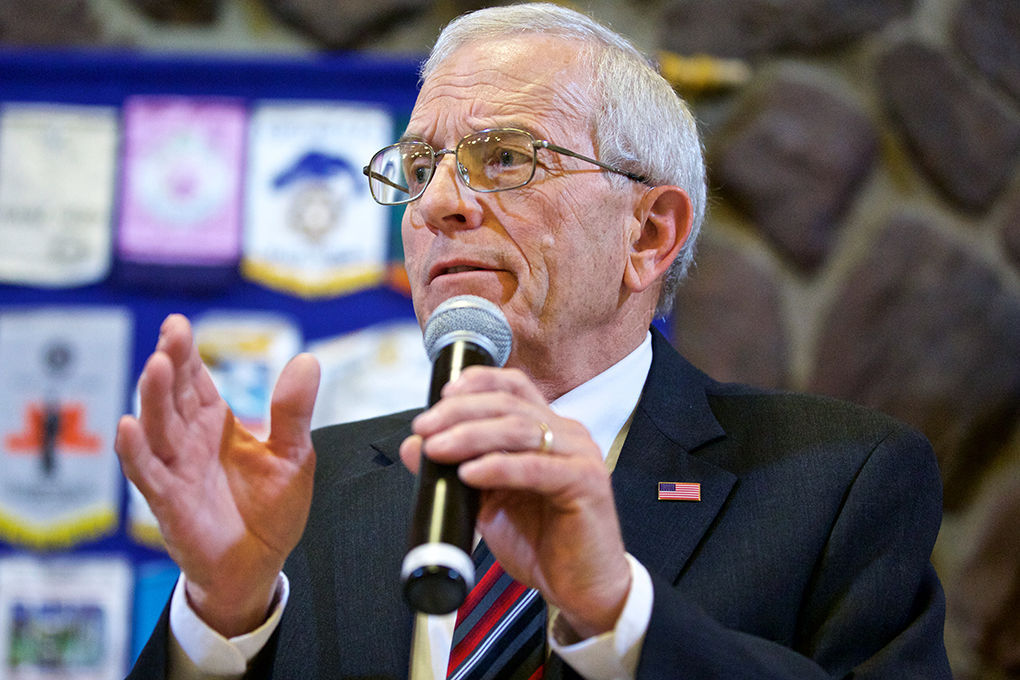 < Former Klamath County Commissioner Tom Mallams
BEATTY — An Oregon rancher is challenging the state government's method of determining when groundwater well pumping must be shut down to avoid disrupting surface water rights.
The Capital Press reports that Tom Mallams of Klamath County says the Oregon Water Resources Department has ordered him to stop pumping from a well near Snake Creek, a tributary of the Sycan River, based on an erroneous mathematical model.
Mallams says the well was drilled into a confined aquifer that's not connected to the creek or the river, so pumping restrictions won't have any effect on surface water flows,.
Mallams has petitioned Marion County Circuit Court Judge Thomas Hart to overturn OWRD's order because it's "not supported by substantial evidence" as required by Oregon law.
The agency has derived its conclusions from "general studies of the Klamath Basin" without collecting any data specific to Mallams' well, according to the petition for review.
Mallams claims OWRD should have instead relied on a well driller's report submitted to the agency, which found the well is hydraulically separate from surface waters.
A representative of OWRD said the agency is reviewing the legal challenge with attorneys from the Oregon Department of Justice and can't comment on the litigation at this time.
Mallams' lawsuit is not the first time that OWRD's method of gauging groundwater pumping impacts on surface water has provoked controversy.
In 2014, lawmakers proposed several bills requiring the agency to prove that individual wells were affecting surface flows before taking enforcement action.
The proposals were divisive in the agricultural community, with some irrigators arguing they'd disrupt Oregon water law while others claimed they'd protect water rights.
====================================================
In accordance with Title 17 U.S.C. section 107, any copyrighted material herein is distributed without profit or payment to those who have expressed a prior interest in receiving this information for non-profit research and educational purposes only. For more information go to: http://www.law.cornell.edu/uscode/17/107.shtml