Appeals Court Deems Healthcare Mandate Unconstitutional
11th Circuit rules that Congress went too far in requiring Americans to buy health insurance.
| Posted Friday, Aug. 12, 2011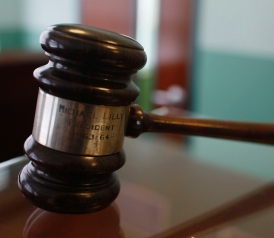 A federal appeals court ruled Friday that the provision in President Obama's healthcare law requiring nearly all Americans to buy insurance is unconstitutional, a potentially striking blow to one of the president's signature accomplishments.
The Appeals Court for the 11th Circuit found that Congress exceeded its authority by including the individual mandate, but also ruled that the rest of the sweeping law could remain in effect,
Reuters
reports.
The administration, which has steadfastly defended the provision as constitutional, is expected to appeal the ruling and the issue of the mandate's legality is widely expected to wind its way to the Supreme Court for a final ruling.

"This economic mandate represents a wholly novel and potentially unbounded assertion of congressional authority: the ability to compel Americans to purchase an expensive health insurance product they have elected not to buy, and to make them re-purchase that insurance product every month for their entire lives," a divided three-judge panel said.
The 2-1 ruling marks the first time that a judge appointed by a Democrat has voted against the mandate,
Politico
notes. Judge Frank Hull, who was nominated by Bill Clinton, joined Chief Judge Joel Dubina, who was appointed by George H.W. Bush, to strike down the mandate.
The 11th Circuit, which is based in Atlanta, is not for the first to weigh in on the healthcare law. The 6th Circuit, based in Cincinnati, upheld the individual mandate earlier this year, and an appeals court in Richmond has heard similar challenges to the law.
But the 11th Circuit's decision, the
New York Times
notes, "is considered by many observers to be the most pivotal legal battleground yet" because it reviewed a sweeping ruling by a Florida judge that threw out additional provisions in the law in addition to the requirement that most Americans carry health insurance.