How the federal government, through Obamacare and destroying the resource use of timber, has effected his and his family's lives
letter from Mark Johnson to Oregon State Representative Dennis Richardson 11/15/13
I cut timber, or used to. Anyway, I had a good job with a small local logging company here in Grants Pass. I didn't participate in the company health plan with Pacific Source, as my work as a log cutter was very uncertain as far as cash flow. The plan was ok for the drivers and equipment operators, folks with a steady pay check.

I was paid a very generous per day wage. I used that to buy a 80/20 $7,500 deductible policy from BC , 3 people... $450 per month. 4 visits free per year, $200 lab fees free... per. Good deal.

I received the Obamacare letter from BC. ~$1,150/month or similar 70/30!!! and $3,500 or what ever deductible. "Bronze Plan" Ask for a raise...you find yourself out of work.

It was working pretty good before they fixed it. I filled out the cover Oregon paperwork... maybe Medicaid... unless Uncle John K want's to take some of his nephew's State unemployment check.... I'll be on the welfare medical plan.

To add salt to the wound... the Feds also have ruined the timber industry. No work via the government "central planning office"

If I could figure a way to get even with the Marxists that control the govt.... Dennis... I'd do it. There are many of us... the vote fails us as the urban is liberal...... we are considering our next move against the government that refuses to represent our interests. This is in Salem also.

There will be a reckoning with these people for the bodies piling up in places like Cave Junction..... the kids they put on METH... go talk to CJ...go see what is happening in Rogue River School districts with the hopelessness and drug addiction......to those of us workers they have thrown away in the trash like so much garbage.

▶ Jefferson Airplane - Revolution - Woodstock 69' - YouTube


I disagree strongly with Bates on land and water use issues.

I believe the Federal govt wants control over glass of water, every tree and every private acre.

I think Peter Buckley should be in prison for his anti constitutional firearms confiscation stance.

We got a fight coming boys....and it's about to become "non polite". You got my job, you have my health insurance. Your tanking my family...my loved ones...and my people.

And Peter Buckley...what the hell is going on in what we once knew as America........ your witnessing the death of the republic:

Which side are you on ? (Wall Street) - YouTube


You want that gun Peter... it's you or me. We are all waiting for you.... cross the line partner. Your attempt to send the OSP door to door for "in home gun inspections" could be considered Nazi Germany tactics.

I still have a Bible... of course the abortion, contraception and euthanasia mandates in Obama Care wants that also. I suppose there is the Christian health care exchange option....with a job.

I am pretty pissed off at the "Democratic" party.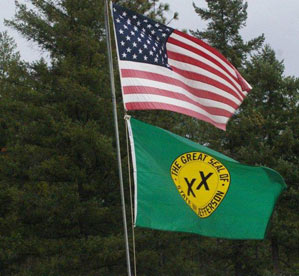 Keep up the good work Dennis.

Any man that continues attempts to find some sort of middle in this mess, is a better man than I.

Mark Johnson - Grants Pass
541-476-8507


====================================================
In accordance with Title 17 U.S.C. section 107, any copyrighted material herein is distributed without profit or payment to those who have expressed a prior interest in receiving this information for non-profit research and educational purposes only. For more information go to: http://www.law.cornell.edu/uscode/17/107.shtml