Herald and News - Basin Ag News February 2023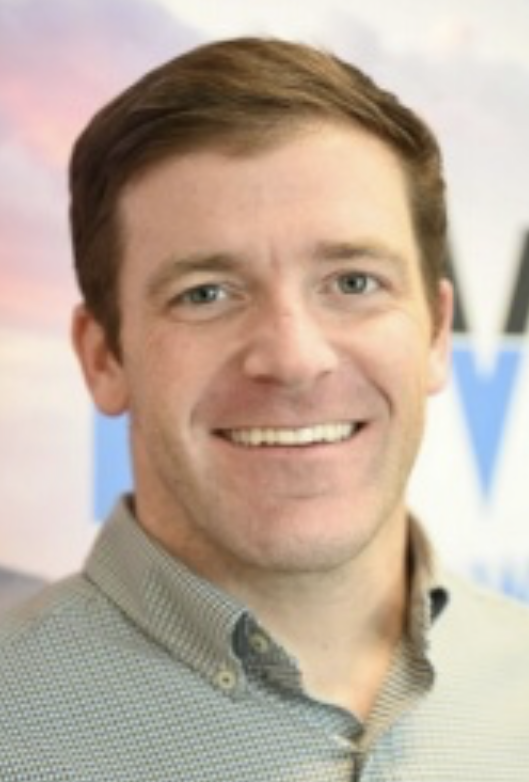 Change Is Happening In Tule Lake

by Moss Driscoll, KWUA / Klamath Water Users Association
Before addressing current events in Tule Lake, a little historical context is
helpful.

According to drill core samples from the former lakebed, it has probably
been at least 2.4 million years since Tule Lake has been as dry as it is today.
However, those same drill cores also indicate that water levels in Tule Lake
have always varied, as the region's climate and precipitation patterns have
shifted.

The first written account of Tule Lake is from when Jesse and Lindsey
Applegate and their party crossed the Lost River which indicates that in
1846 the lake covered 55,000 acres and was approximately seven feet deep
at its southern end. Water levels in the lake rose 24 feet over the following
25 years, the lake nearly doubling in size, but then water levels fell 18 feet
during an extended dry period up until the winter of 1889. When the
snow melted the following spring, the excessive runoff poured into the Lost
River Slough greatly increasing the flow in the Lost River. Water levels
in Tule Lake rose 21 feet that year, increasing the lake to approximately
110,000 acres and a maximum depth of over 30 feet. At that time, Tule
Lake contained over two million acre-feet of water.

Wave-washed rocks at the south end of Tule Lake, along with established
trails around the former shoreline, suggest the lake was still another 12 feet
deeper during recent human history. Under those conditions, Tule Lake
extended almost to where Henley High School is now located.

Far longer back, around three million years ago, Tule Lake appears to have
been part of a much larger pluvial lake, commonly known as Lake Modoc,
which covered from Mount Mazama to probably as far south as the Town
of Bieber, in Lassen County, California. At its deepest spot, where Tule
Lake would eventually exist, Lake Modoc was over 200 feet deep.

The eruption of the Medicine Lakes Volcano, beginning two million years
ago, cut off the flow of Lake Modoc's natural outlet, which led to the Pit
River, a tributary to the Sacramento. A few lava tubes still conveyed
groundwater to the Pit River watershed, but eventually, Lake Modoc cut
another outlet to the ocean, through a geologically faulted portion of the
Cascade Range, forming what is now the Klamath River Canyon. As the
region's climate dried during the last 10,000 years, Lake Modoc receded to
three separate water bodies – Upper Klamath Lake, Lower Klamath Lake,
and Tule Lake.

Mankind's "reclamation" of Tule Lake started in earnest in 1890, when
the Klamath County paid John Frank Adams, Jesse Carr, and a group of
ranches to construct a two-mile-long dike across the Lost River Slough, to
prevent the Klamath River from flowing into the Lost River.

After authorization of the Klamath Project in 1905, the federal government
completed Clear Lake Dam in 1910 and two years later, 1912, finished
construction of the Lost River Diversion Dam and Channel, which kept
Klamath River water from flowing to the Lost River in addition to making
it possible to divert water from the Lost River to the Klamath River that
would otherwise naturally end up in Tule Lake.

With that history in mind, let's turn to the current state of Tule Lake. As
a result of a severe reduction in irrigation deliveries from Upper Klamath
Lake and the Klamath River during the last three years, tens of thousands
of acres of farmland have been idled, cutting off the return flows that have
maintained Tule Lake over the last century. Now, even the last 13,000 acres
of permanent and seasonal wetlands in the Tule Lake National Wildlife
Refuge have gone dry.

This situation gives Tulelake Irrigation District, which operates and
maintains the facilities that manage water levels in Tule Lake, in
cooperation with the refuge manager of the U.S. Fish and Wildlife Service,
the daunting task of figuring out how to refill the lake.

"Give me an adequate supply of water and we'll have Tule Lake
Sumps 1A and 1B full in no time," said Brad Kirby, manager of
Tulelake Irrigation District. "But even filling the relatively smaller
3,500-acre Sump 1B, and further maintaining it once it is full, is
impossible when you can't divert water from the Klamath River.."
Short of sufficient annual water supplies identified for irrigated agriculture
and refuge wetlands from Upper Klamath Lake, Kirby and the district
have modified winter operations to maximize potential benefit of Lost
River winter runoff. In early January, when flows in the Lost River
momentarily increased to over 400 cubic feet per second, Kirby and his
team scrambled to deal with the water. Adjusting the system and opening
gates to accommodate the rapid increase in inflow, the district was able
to direct the water onto fields within the Tule Lake National Wildlife
Refuge, creating feeding and resting water habitat for the tail end of the
winter waterfowl migration. As great as that sounds, the habitat created by
the district from the most significant winter runoff event the Lost River
has seen in the last three years amounted to about 5% of what Tule Lake
Sumps 1A and 1B could provide, and without continued surface water
flowing through the Tulelake Irrigation District this upcoming season
that amount will only decrease. Kirby also hopes that moving water
through canals and drains in the winter will incidentally help the upper
groundwater levels that have been depleted over the past couple decades
by the lack of surface water supplies to the once saturated lake bottom that
is the footprint of the Tulelake Irrigation District and Tule Lake National
Wildlife Refuge, particularly in areas with residents who rely on shallow
wells for their domestic water supply.
Kirby and the Tulelake Irrigation District crew have had to change their
way of thinking about operations and have come up with creative ways to
manage their system with severely limited water supplies over the last few
years. "We've been able to make some things happen that I didn't think
were physically possible with our system," Kirby said, "But even with all
we've been able to accomplish, it doesn't amount to more than a fraction
of what our community, farms, and wildlife need to survive." Adaptation
to natural change is a necessity, and for TID, if not all water managers, is
largely driven by conservation and efficiency. It is just hard to understand
unjustified devastation brought on by manufactured change when the real
solution is the one thing that is available, but has been taken from this
basin and we aren't allowed to use – water.
====================================================
In accordance with Title 17 U.S.C. section 107, any copyrighted material herein is distributed without profit or payment to those who have expressed a prior interest in receiving this information for non-profit research and educational purposes only. For more information go to: http://www.law.cornell.edu/uscode/17/107.shtml