http://pioneer.olivesoftware.com/Olive/ODE/heraldandnews/default.aspx

ADJUDICATION STAKEHOLDERS WORK TOWARD A COMMON GOAL

A series of harmonious partnerships in Klamath Basin surface in lieu of KBRA

by DEVAN SCHWARTZ, Herald and News 4/4/13

With the fate of Klamath Basin waterways tied up in a contentious, partisan Congress, a series of partnerships have sought to make changes in the meantime.

Rather than waiting idly for the Klamath Basin Restoration Agreement and the related Klamath Hydroelectric Settlement Agreement to expire or go into effect by 2014, everyone from tribes to regulators to conservationists to private landowners have found ways to work toward common goals.

The most prominent partnership has been between the Klamath Tribes and Klamath Project water users.

Klamath Water Users Association executive director Greg Addington said prior to the settlement process, irrigators and tribal members did not talk at all — they worked with their separate politicians and traded occasional barbs in the media.

"Now we talk regularly about day-to-day issues with the tribes," Addington said.

Both the Klamath Tribes and KWUA are signatories to the KBRA, which includes stipulations about how water will be shared.

The KBRA and the KHSA aim to remove four dams, establish reliable water supplies and affordable power rates for irrigators, restore fish habitat and help the Klamath Tribes acquire a 92,000-acre parcel called the Mazama Tree Farm.

In the meantime, tribes and water users knew the elephant in the room was adjudication — the legal determination for who gets how much water, when and for what use — so they took measures to see eye-toeye on this matter in the same spirit of cooperation.

Water Right Claim 612 determines the tribes won't interfere with pre-1908 water claims, though they could have had the legal right to do so as part of possessing the Basin's oldest water rights.

"This stipulated settlement covers everyone in the project, and basically everyone south of Upper Klamath Lake benefits from it," Addington said.

"It's in effect today and becomes permanent if the KBRA is enacted by Congress. If KBRA goes away and the tribes say the deal's off, we get to go argue against their claims on the lake.

"It's just definitely created an atmosphere where we can pick up the phone and say, 'Where are you guys at on this issue?' and we can we work something out. We're not on the same page on all things, but it's just gotten a lot easier to talk to each other."

Refuges left behind?

With water adjudication, the Klamath Basin National Wildlife Refuges Complex filed for a federal reserve right dated to 1908. Instead, the state granted it back to 1925, said refuge manager Ron Cole.

Cole was disappointed the claim wasn't granted at the year the Lower Klamath Lake Wildlife Refuge was established (1908).

Yet its agricultural claim was dated at 1905, Cole said. This claim will provide 41,000 acre-feet of water spread between the Lower Klamath Lake and Tule Lake refuges for agricultural activities. An acre-foot is the amount of water it takes to cover an acre at a depth of one foot.

"This will certainly help our pastures and all the agricultural grounds," Cole said. "It's better than not having that water right — we're in a little better position than we were before adjudication.

"Without the 1905 right, we wouldn't be receiving any water whatsoever on those really poor years with drought conditions. The Bureau of Reclamation is looking at a tough year with not a lot of water coming into Upper Klamath Lake."

Cole added that many species will be helped by more water in the refuges, even if it's just on the agricultural lands.

His experiences working in adjudicated basins also have shown Cole how purchasing and leasing water takes place over time. "Once (adjudication) is all settled, the water becomes property and you can start seeing those water markets develop," Cole said.

Conservation partnerships

Heather Hendrixson, The Nature Conservancy's Klamath Basin program manager, has seen an uptick in partnerships between conservationists, tribes, federal agencies and landowners aiming to improve the health of Klamath Basin watersheds.

With a number of interim measures called for under the KBRA and KHSA, Hendrixson said progress already has been made.

A meeting last fall in Sacramento brought 100 people to discuss how to clean up Klamath Basin water. Many were KBRA signatories.

The group plans to release a report Aug. 1 setting a template for water quality activities in Klamath River waterways, Upper Klamath Lake and related tributaries.

As part of the restoration agreements, PacifiCorp has asked for abeyances from relicensing its dams — but through the KHSA's Interim Measure 10, it is required to seek water quality improvements in lieu of the enforcement of the Clean Water Act.

This was a guiding principle in the group's work and one which has brought groups together.

"I think it's great we're actually working with people in the lower Basin — they're not just blaming us for their poor water quality anymore," said Hendrixson, who cited groups such as the Karuk and Yurok tribes, and California's State Water Resources Control Board.

"It started with the KBRA actions and because the KBRA is not happening these spinoffs happened," Hendrixson added. "I think we're on a momentous path."

dschwartz@heraldandnews   com

<![if !vml]>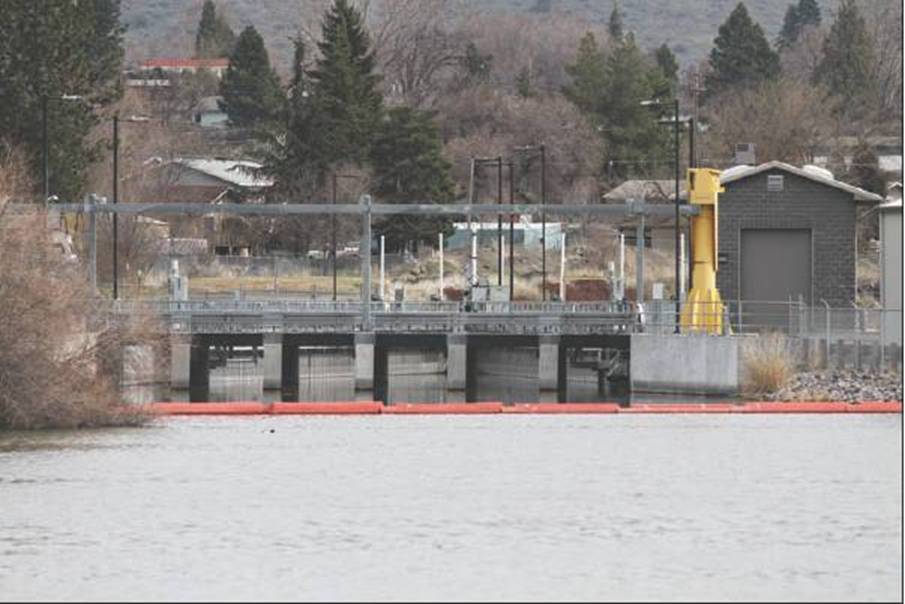 <![endif]>
H&N photo by Steven Silton
Just above the Link River Dam is the A Canal headgates, through which most of the Klamath Reclamation Project's water flows. The headgates can be adjusted remotely from the Klamath Irrigation District office.
<![if !vml]>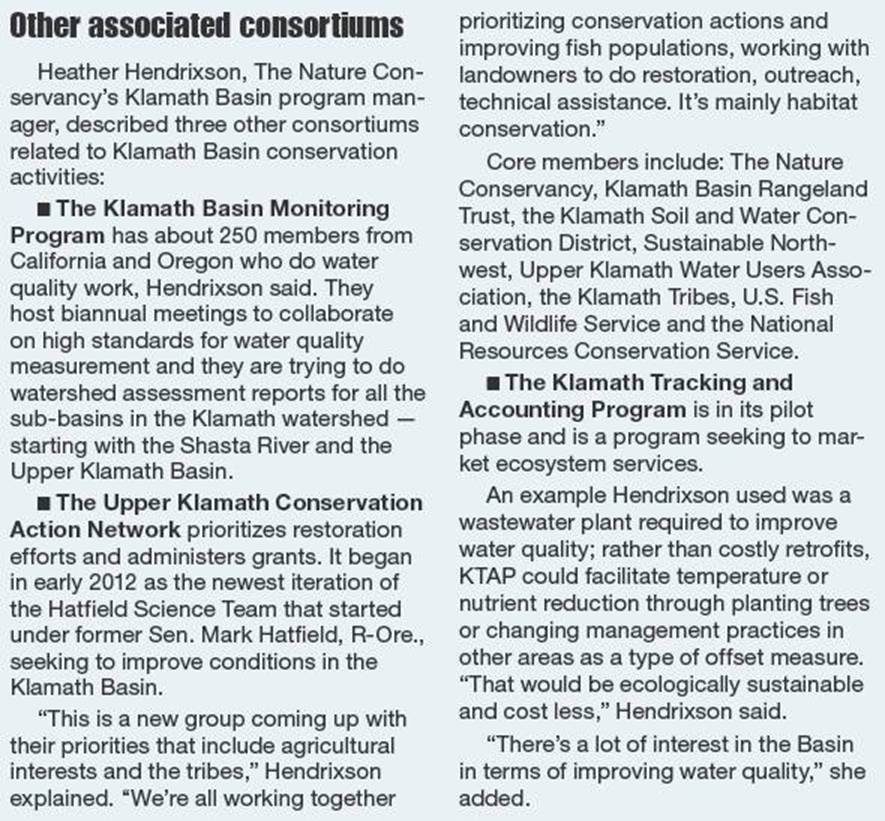 <![endif]>
<![if !vml]>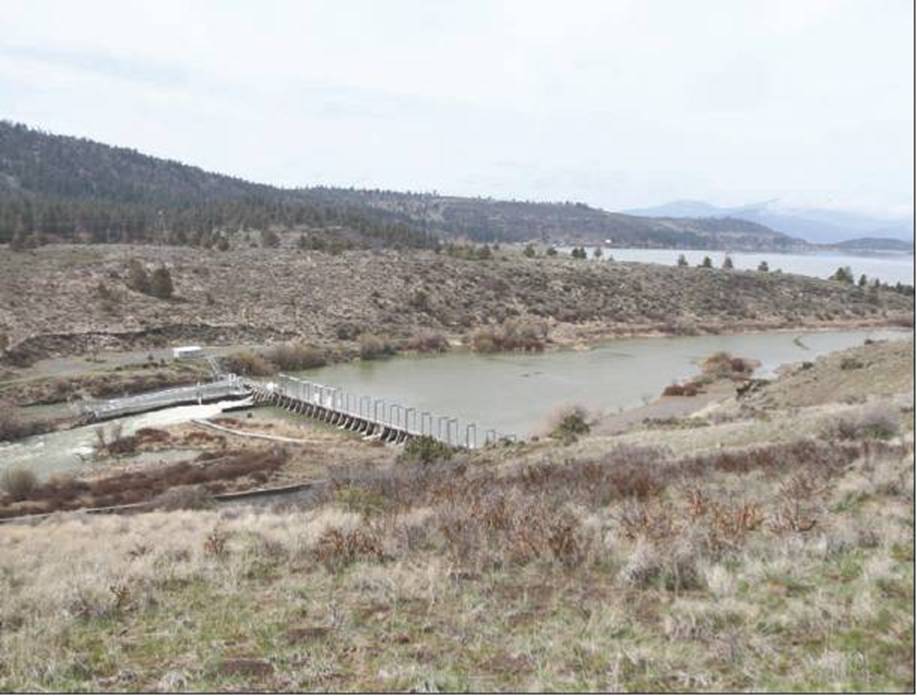 <![endif]>
H&N photo by Steven Silton
The Link River Dam separating Upper Klamath Lake from the Link River. Many groups are partnering to try to improve water quality and overall ecology in the Klamath Basin.
<![if !vml]>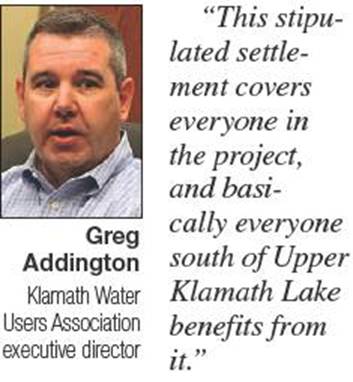 <![endif]>
<![if !vml]>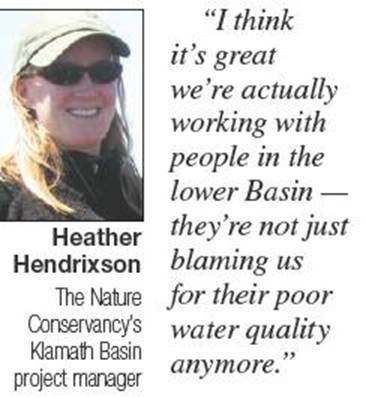 <![endif]>
<![if !vml]>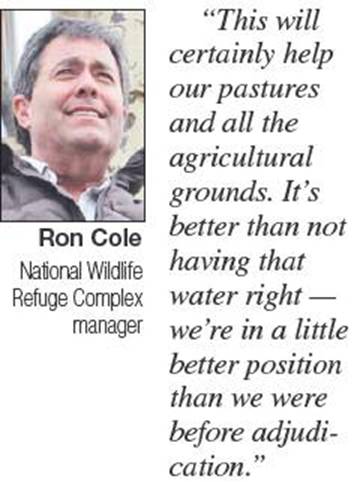 <![endif]>
====================================================
In accordance with Title 17 U.S.C. section 107, any copyrighted material herein is distributed without profit or payment to those who have expressed a prior interest in receiving this information for non-profit research and educational purposes only. For more information go to: http://www.law.cornell.edu/uscode/17/107.shtml