that the Dams (Iron Gate & Copco) are absolutely critical to the local area and to the Public (as well as to public safety)... look at this!
This Notice was posted all around the lakes this morning! (9-19-2014)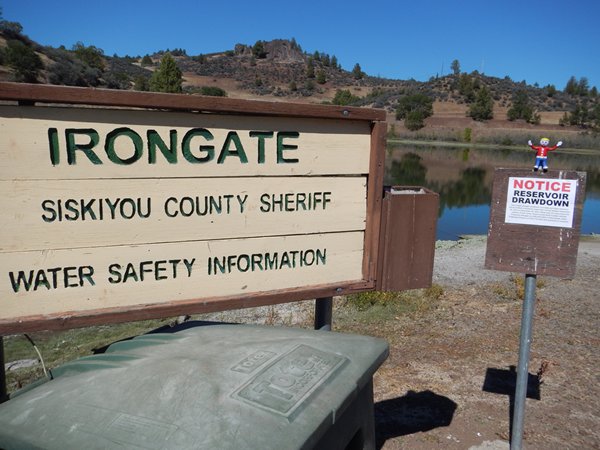 With the growing population and demands for more water, any elementary school child could see that we need even more dams, not less!
Looking at this and the fact that these lakes, which are created by the Dams seem to be the 'saving grace' in these times of serious drought. How can the lunatics that want to remove the Dams begin to even show their faces in society, or even talk about removing these dams going forward!
Thank God we have these important sources (the Dams cited) of stored winter runoff water! If not, this readily available solution to a serious problem would not be available.
These pictures need to be circulated far and wide.... and introduced into any ongoing proceedings.
If anyone needs the original photos I would be happy to provide them. I am sure the morons that want to remove the Dams won't be all too happy when they hear about these posting and may see that they are removed ASAP... so anyone else who can, should make a record as well (just a thought).