(Klamath) Citizens oppose dam removal in advisory vote
by Gerry O'Brien, Herald and News 11/9/16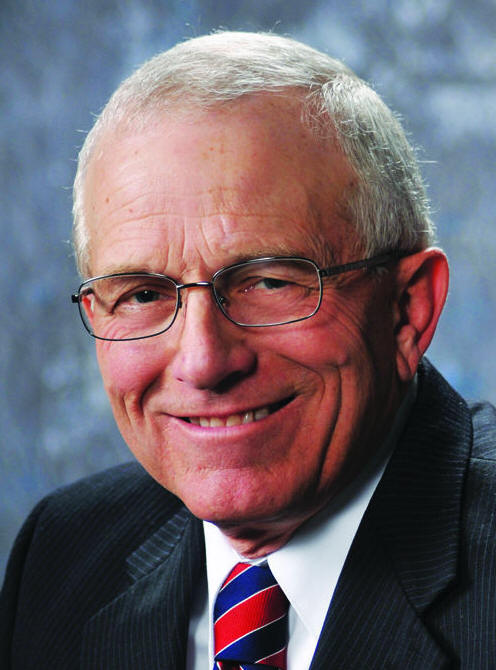 < Klamath County Commissioner Tom Mallams
"That's just about where I thought it would come in," said Klamath County Commissioner Tom Mallams, who pushed to put the advisory vote on the ballot. The vote has no weight of law, but was put on the ballot to give citizens a voice, Mallams said.
"That's a very respectable no vote, since no one campaigned to promote the no vote," Mallams said, speaking from his home outside of Beatty. "I just wanted to have a fair, unbiased yes or no vote for the citizens to have a voice."
The commission voted 2 to 1 to place the non-binding, advisory vote on the ballot. Commissioner Jim Bellet was in favor, Kelley Minty Morris opposed it.
Measure 18-107 asks, "Are you in favor of removing the four hydroelectric dams under the terms of the Klamath Hydroelectric Settlement Agreement?"
A yes vote advises Klamath County commissioners to support removal of four hydroelectric dams on the Klamath River. A no vote advises the commissioners to oppose removal of the same dams. Either result is nonbinding.
The dams are scheduled for relicensing through the Federal Energy Regulatory Commission (FERC). Mallams believes that if there is an overwhelming agreement to keep the dams in place, that may give the county some leverage at a FERC hearing. The hearings have yet to be scheduled.
The dams are privately held by PacifiCorps. One is in Oregon and three are in Northern California. Both states have initially agreed to have them removed and the hearings process is next.
"I don't know if FERC will look at our voting record, but really FERC should be looking at the science and the facts of dam removal," he said. "Remember, FERC had said to leave them in place back in 2007."
Now, however, Mallams said that the issue has become so politicized that perhaps FERC needs to consider the politics as well as the science.
"Even they (FERC) have referred to dam removal as the great experiment. That's a heck of an experiment when you have 21 million cubic yards of sediment flowing downstream."
Asked if he felt vindicated over the successful no vote, Mallams said, "I wasn't looking for vindication, just looking for voters to have a say and they stepped up to the plate.
"It is what voters have been saying all along. And I don't think anyone can say this was a biased vote in any way, shape or form."
====================================================
In accordance with Title 17 U.S.C. section 107, any copyrighted material herein is distributed without profit or payment to those who have expressed a prior interest in receiving this information for non-profit research and educational purposes only. For more information go to: http://www.law.cornell.edu/uscode/17/107.shtml