by Elon Glucklich, Herald and News 3/6/11
U.S. Rep. Tom McClintock's amendments eliminating federal funding for a dam removal study and money from the Department of Interior's budget have the support of some California and Oregon lawmakers.
But the legislation angered lawmakers who said dam removal and the related Klamath Basin Restoration Agreement represents the best effort of stakeholders to resolve water issues on the Klamath River.
McClintock's district covers northeast California, including Modoc County. Farther west, Northern California is split into two districts, presided over by U.S. Reps. Wally Herger, a Republican, and Mike Thompson, a Democrat.
Matt Lavoie, spokesman for Herger, said the congressman is a strong supporter of dams and hydroelectricity.
During Congressional debate on McClintock's amendments in February, Herger emphasized a need for lawmakers to fight against "appalling environmental extortion that continue to affect property owners across the rural West."
Lavoie said Herger supported efforts to stop removal of the Klamath River dams, citing the need of residents in the area to have clean and affordable power.
McClintock's amendments also had the support of Rep. Greg Walden, R- Ore., though Walden said his support for removing study funding was based on the need to eliminate excess spending rather than a statement against the KBRA.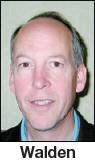 Walden, in a written statement, told the Herald and News: "Despite the enormous efforts of the Basin stakeholders, the reality is that, as currently constructed, the KBRA and KHSA face an overwhelming set of hurdles in the nation's capital. The leaders of the committee that can move the policy oppose it both on cost and policy grounds."
But California Democrat Mike Thompson strongly disagreed.
Calls seeking comment from Thompson's off ice were not immediately returned.
But during the same floor debate in which McClintock and Herger spoke, Thompson said McClintock's amendments "would stop a comprehensive local solution to a major and very costly problem in the Klamath River Basin."