Livestock Forage Program Now Open in Klamath County for 2010
Posted to KBC 6/30/10
Here for more info > Livestock Forage Disaster Program, USDA, posted 6/30/10
If you are a livestock producer you may be eligible for compensation under the Farm Service Agency's Livestock Forage Program. Under the LFP Program producers are compensated for grazing losses because of drought.
Producers may qualify if they meet one of these three qualifications:
Ø Obtained a policy or plan of insurance for the forage crop under Federal Crop Insurance
Ø Obtained coverage for their pasture under FSA's Non Insured Disaster Assistance Program (NAP)
Ø Qualify for a waiver as a Socially Disadvantage, Limited Resource or Beginning
Farmer/ Rancher
Eligible Land includes:
Ø Non Irrigated Native or Improved Pastureland with permanent vegetative cover
Ø Land planted to crops specifically intended for grazing
Ø Land physically Located in Klamath County
Eligible Livestock includes but is not limited to:
Ø Adult or non adult beef and dairy cattle above 500 pounds
Ø Sheep, goats, alpacas, llamas
Ø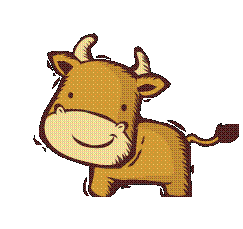 Livestock maintained for commercial use on date of the drought and owned livestock 60 days prior to the eligibility period.
Ø Livestock sold because of the drought.
If you believe you qualify for payment under this program please contact the Farm Service Agency at 541-883-6924 x 2 to set up an appointment. Applications must be received prior to 30 days after the calendar year of loss and producers must file acreage reports by the reporting deadline of August 15, 2010.
======================================================================
June 18, 2010
We are providing the following information to you regarding the Livestock Forage Program which is now open in Klamath County. Livestock producers affected by the drought may be eligible for compensation for forage losses because of the drought. Below is a brief synopsis of that program. Please provide the information to any producers that may be eligible.
Livestock Producers in Klamath County may now be eligible for payment under the Farm Service Agency's Livestock Forage Program (LFP). LFP provides compensation to eligible livestock producers that have suffered grazing losses because of qualifying drought. Losses due to drought must occur during the established grazing period for the county on non irrigated native or improved pastures. Producers in Klamath County are eligible because the county has been listed as a severe drought area by the US Drought Monitor for eight consecutive weeks during the grazing period. Eligible producers are those who have purchased insurance under the Farm Service Agency's Noninsured Assistance Program. Producers who did not purchase the NAP insurance may request a waiver if they meet the definition of limited resource, socially disadvantage or beginning farmer or rancher. Producers are asked to contact the Klamath County Farm Service Agency at 541-883-6924 x 2 to set up an appointment to apply for the program.
Thank you for your assistance.
Klamath County Farm Service Agency
The U. S. Department of Agriculture (USDA) prohibits discrimination in all its programs and activities on the basis of race, color, national origin, age, disability, and were applicable, sex, marital status, familial status, parental status, religion, sexual orientation, genetic information, political beliefs, reprisal, or because all or a part of an individual's income is derived from any public assistance program. (Not all prohibited bases apply to all programs.) Persons with disabilities who require alternative means for communication of program information (Braille, large print, audiotape, etc.) should contact USDA's TARGET Center at 202-720-2600 (voice and TDD). To file a complaint of discrimination, write: USDA, Director, Office of Adjudication and Compliance, 1400 Independence Avenue, S.W., Washington, D.C. 20250-9410, or call (800) 795-3272 (voice) or (202) 720-6382 (TDD). USDA is an equal opportunity provider and employer.