Our Klamath Basin Water Crisis
Fighting for Our Right to Irrigate Our Farms and Caretake Our Natural Resources
| | |
| --- | --- |
| Well Drilling, Days 3 through 6 | |
Day 3
May 25, 2001

Construction of the site continued.
Well drilling rig arrived on the scene in the afternoon.


Day 4
May 26, 2001
Drilling began at about 7:00 a.m. The conductor casing was installed and concrete was poured around the conductor casing to a depth of 20ft. After the concrete was set, drilling proceeded.


Drilling Begins

Day 5
May 27, 2001
Hard rock was hit at about 175 ft. Drilling is slowed.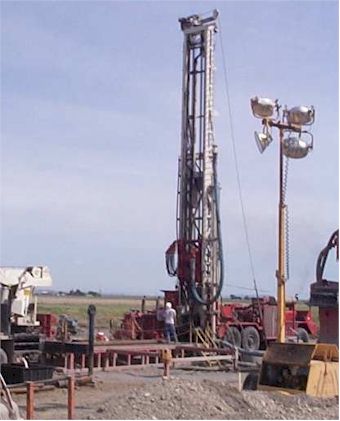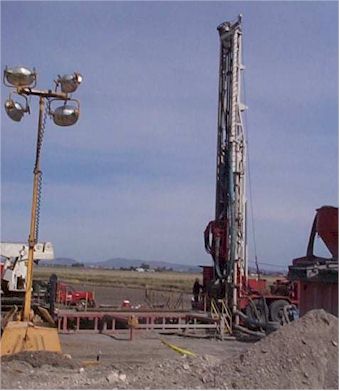 Day 6
May 28, 2001
A collar was added to the drill to speed up drilling process
Page Updated: Saturday February 25, 2012 05:33 AM Pacific


Copyright © klamathbasincrisis.org, 2001, All Rights Reserved