Expand Cascades Siskiyou Monument?
No — Obama legacy quest to be at Klamath's expense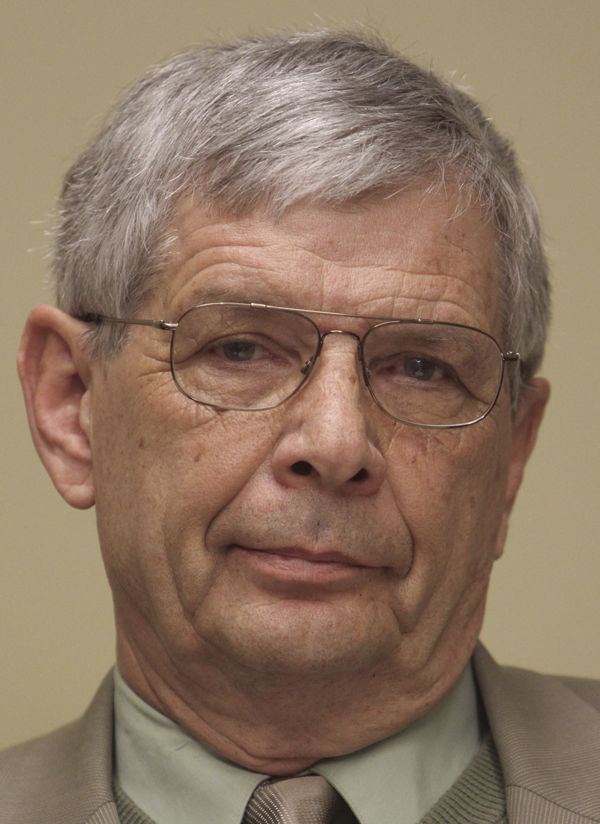 Nearing the end of his two terms, it is apparent that Barrack Obama's signature initiatives are failing.
His Affordable Care Act is an insolvent disaster. His energy policies are incoherent, ineffectual and ridiculously expensive.
A vast majority of the population appear to fear his confused and dangerous immigration programs. His economic strategies have resulted in the slowest economic recovery witnessed in more than half a century. Inflation-adjusted American household income is significantly less than when Obama took office in 2008.
Obama is now desperately in search for some form of legacy. Using the Antiquities Act as his tool, he appears to be focused on building that legacy on the backs of Oregonians. He appears to be trying to see how much of the state of Oregon he can declare as national monuments by presidential fiat.
His intent is to create three Oregon National Monuments. The combined areas of his proposed Owyhee, Crater Lake and Cascade-Siskiyou National monuments encompass more than four percent of the entire landmass of the state.
The federal government already owns nearly 53 percent of Oregon. His proposed monuments would lock up an area equivalent to two-thirds of the entire land mass of Klamath County. They would include nearly 8˝ percent of all the Oregon land that is currently owned by the federal government.
His latest effort is a 53,000-acre expansion of the Cascade-Siskiyou National Monument in Jackson and Klamath counties. Ninety-six percent of that 53,000-acre expansion is actually O&C forest lands under the ownership of the Bureau of Land Management. Nearly 30 square miles of that productive forestland is located in Klamath County.
Monument designation will eliminate about five million board feet of annual timber harvest from those O&C lands just in Klamath County. It will also prohibit livestock grazing on 83 square miles of multiple use public land. Equally important, monument designation will greatly restrict public access to yet another 53,000 acres of lands that are, in fact, owned by the people.
Last month, U.S. Sen. Jeff Merkley, D-Ore., held a public hearing in Ashland regarding the proposed monument. He apparently gave supporters time to produce signs and colored T-shirts with printed logos. Merkley generally failed to notify potential opponents until the last few days.
Those who were apparently notified late included several local state senators and representatives, the county commissions of the three affected counties, the BLM that manages the O&C lands, and the cattlemen who currently hold grazing permits within the proposed monument.
On short notice, county commissioners from Klamath, Jackson and Siskiyou Counties testified in categorical opposition. The Association of O&C Counties wrote a letter in adamant opposition. Cattlemen and foresters, who depend on the federally mandated multiple use of the land, testified in opposition.
State Rep. Gail Whitsett, R-Klamath Falls, and I also submitted a letter of opposition into the record. We were among the Southern Oregon legislators who signed off on a joint letter of opposition to the monument expansion proposal.
Another better publicized public hearing was held at the Klamath County Government Center on Nov. 1. The hearing was very well-attended, with the crowd filling two rooms and spilling out into the hallways. People representing both sides of the issue were provided a forum to express their positions. The preponderance of the crowd was reported to be in strong opposition.
Nevertheless, Sens. Merkley and Ron Wyden, D-Ore., appear to be 100 percent complicit in actively promoting Obama's last-ditch "legacy" efforts. They seem to be actively advocating for the monument designation, regardless of the potential severe economic impacts on rural Oregonians.
In my opinion, their support amounts to advocating for the exclusion of forest harvest, forest management, wildfire control, livestock grazing and public access, all at the expense of our rural economies.
Please contact these senators and tell them how existing county budgetary struggles are due largely to already existing harmful federal policies that lock up the land and prohibit its productive use. Ask them how and why they could possibly support such a proposal that will further harm the rural Oregon counties that continue to struggle to fund basic public services.
Doug Whitsett of Klamath County is the State Senator for Senate District 18, which includes Klamath, Lake and Crook counties and parts of Jackson and Deschutes counties. He first won the Senate Seat in 2004, is finishing his third term and did not run for re-election. This edited version of the commentary appeared earlier in the Coos Bay World and is being re-printed with permission (in the Herald and News)
====================================================
In accordance with Title 17 U.S.C. section 107, any copyrighted material herein is distributed without profit or payment to those who have expressed a prior interest in receiving this information for non-profit research and educational purposes only. For more information go to: http://www.law.cornell.edu/uscode/17/107.shtml