Klamath Basin Crops,
Products and Livestock
Klamath Project and Other Crop Reports
Siskiyou County Ag Census Trends 1992-2007, USDA
State of Agriculture in Siskiyou County 2004, Crop, livestock and timber values by Marcia Armstrong, Siskiyou County Supervisor, Pioneer Press Sept 21, 2005 edition
BOR
2005 Klamath waterbank fact sheet, as related to crops, posted to KBC 10/8/05
Klamath County agricultural sales for 2004 - 2005, H&N 4/13/06.
Bureau of Reclamation
2000 Klamath Project crop report for Oregon
Bureau of Reclamation 2000 Klamath Project crop report for California (The year 2000 was the last year that the Bureau compiled crop reports so have no compilation of 2001-2005. We now aren't able to see the impacts of 2001 and the 100,000 acre-foot annual mandatory waterbank on Project crop production. If anyone knows if any Project crop reports have been compiled since 2000, please let us know at KBC.
Oregon Agriculture Power Point Presentation March 2005 Oregon Dept of Agriculture.
Estimates for water now online, H&N posted to KBC 6/2/05
Regional and National Articles go HERE
Klamath Basin Articles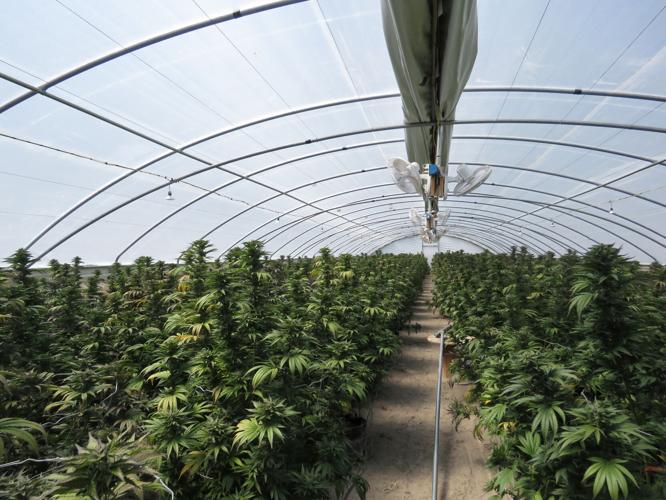 Illegal marijuana grow in Merrill stole as much as 5M gallons of water, H&N 7/26/22. "...more than 2,500 cannabis plants that potentially used up 5 million gallons of water...The property owner, 61-year-old Raul Garcia of Merrill, was cited for illegal marijuana manufacturing and possession and was released..."
Farm to School program pilot project. Local beef makes 4,200 hamburgers for Klamath County students, H&N 4/29/18 "The 700 pounds of meat to make those burgers came from Flying T Ranch in Sprague River, where Topham has been raising specialized Salers cattle for more than 40 years...Connecting students with their food and where their food comes from is the goal of the Farm to School program."
Cannabis vs Water: water theft to grow pot undocumented, H&N 3/4/18. "California legislators said the estimated 50,000 illegal grows in the state were having a significant impact on water availability. Senator Mike McGuire, D-Healdsburg, said illegal grows were "literally sucking rivers dry" in a Scientific American interview and connected grows to dying fish populations."
$375 million in cannabis seized by Siskiyou in 2017, H&N 10/25/17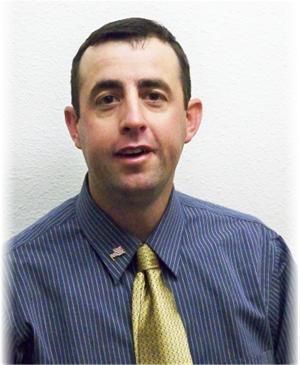 Siskiyou voters should head off large illegal marijuana grows, H&N by Brandon Criss, Siskiyou County Supervisor 5/18/16. "...They have no wells, no approved livable structure and no septic whatsoever. They just camp on the property leaving behind trash and waste, bring in wild dogs and use illegal pesticides..."

Pit River chairman upset by pot raid. Calls actions a 'serious assault to the tribe's right to self-governance', followed by Pit River Tribe asserts group is following law. H&N 7/19/15. "The volume of marijuana that the XL facility alone was capable of producing, estimated at 40,000-60,000 plants, far exceeds any prior known commercial marijuana grow operation anywhere within the 34-county Eastern District..."
Biologists identify pot gardens as salmon threat, KATU 9/30/14.
Growers of thirsty pot are under fire in drought-struck California, H&N, posted to KBC 3/31/14. "...authorities have found widespread damage, including miles of irrigation lines, propane tanks, and rat poison and other toxic chemicals that end up in streams..."
Rat poison left outside illegal pot plantations threatens spotted owls: "The (Hoopa) tribe has received a $200,000 grant from Fish and Wildlife ... to cleaning up as many as five pot plantations identified on the reservation" H&N 5/29/13
For more illegal Klamath River Basin pot crops, go to KBC News CROP page.
Marijuana, newsletter by Senator Doug Whitsett 1/3/14. "Research has shown that marijuana smoke contains fifty to seventy percent more carcinogenic hydrocarbons than tobacco smoke..."
Lack of forest logging to blame for fires, H&N letter to editor, posted to KBC 7/9/13. "I'm still waiting for just one environmentalist, one environmental group, or anyone else who played an active or sedentary role in stopping logging to save the spotted owl, to come forward and publicly protest the illegal marijuana grows in our national forests, national parks, and Native American Indian reservations, after it's been proven the pesticides used on these grows are killing spotted owls and fishers."
Farmers, ranchers in the Langell Valley familiar with water crises, H&N, posted to KBC 8/16/12. "Under federally-mandated U.S. Fish and Wildlife Service biological opinions, a minimum lake level is required to support the short-nose sucker, an endangered fish." (KBC NOTE: There is a mandatory lake level in Clear Lake for "endangered" suckers. Before the Klamath Project was built, Clear Lake was a meadow. The reservoir was built to evaporate water so farmers could farm. The Project also pumped water out of this closed basin into Klamath River, water which historically did not reach the river. The federal government now demands a higher-than-historical lake level for salmon because of the ESA / Endangered Species Act)
Keeping fresh fruits and veggies on hand, H&N, 7/18/12. Photo of Staunton Family Farms Community Supported Agriculture co-manager Courtney Staunton, Tulelake.
Hay hopes are high for first cuttings, H&N 6/14/12
Obama seizes control over all food, farms, livestock, farm equipment, fertilizer and food production across America, Natural News 3/20/12.
Sage grouse listing would destroy (livestock) industry, H&N letter by Gail Whitsett 1/20/12. "Multi-millions of public acres in 10 states, including Oregon, may become useless if the potential ESA-listed sage grouse habitat is determined to be impacted by the influence of controlled cattle grazing...Cattle remain Klamath and Lake counties' largest agricultural commodity...Sage grouse listing will do to Oregon agriculture what the spotted owl did to the timber industry and the fisheries biological opinions have done to the Klamath Basin's economy."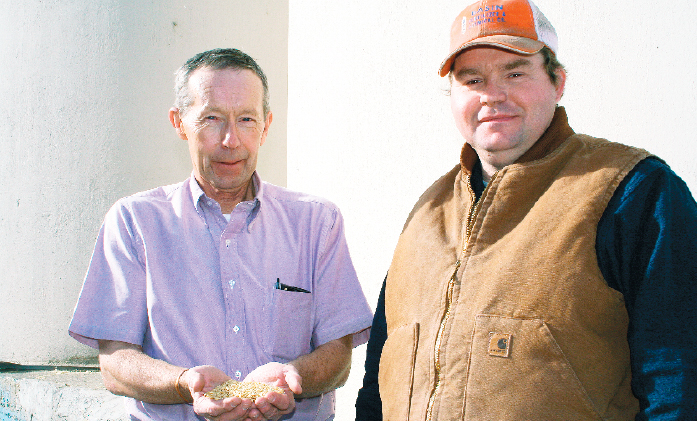 This was an exceptional year for North State wheat growers, CFBF, posted to KBC 1/4/12
Environmentalists control California's Karuk Tribe, Its all about Drugs, not Fish nor Jobs, NWV, by investigative reporter Barry Clausen 12/14/11. "Goodwin became a friend of Hillmans when Hillman became Director of Karuk Natural Resources in Orleans during the late 1980s…. Together they boasted of being the best marijuana growers in Orleans."
Higher prices lure some to leave natural beef co-op, H&N 11/4/11. "Producers must feed their cattle all-natural feed and can't administer hormones or antibiotics to the animals."
Klamath River Basin Crops: over 100,000 marijuana plants seized, Siskiyou Daily News 9/29/11. "...total street value of the plants seized is estimated at $93,105 000."
Community supported agriculture has put down roots in the Klamath Basin, H&N 6/30/11.
Marijuana grow shutdown in Siskiyou County 5/9/11.
Soros moves to control American food and grain production, Conservative Action Alerts, posted to KBC 5/1/11. "George Soros is formulating a move to control food and grain production by purchasing grain elevators in late March in several parts of the United States through his Soros Management Fund's backed Gavalon Grain." KBC NOTE: Go HERE for Soros control of the Klamath Basin Restoration Agreement; follow the money.
Siskiyou County Ag Census Trends 1992-2007, USDA
Community supported agriculture has put down roots in the Klamath Basin, H&N 6/30/11.
Potato operation going green to reduce its power bills, H&N 4/21/11
Experiences from 2001 drought and good potato markets help Wong make goals, H&N: Dan Chin H&N, posted to KBC 11/10/10
Marijuana in Southern Oregon public forests and government overspending, From Oregon's U.S. Congressman Greg Walden August 10, 2010
KBC NOTE: Environmentalists and tribes based much of their KBRA dam destruction "science" on the "2002 Fish Kill." Barry Clausen exposed the truth about the drug labs and river contamination, but the results of his investigation were silenced: What caused salmon deaths? February 16, 2003 by Barry Clausen
MORE: 25,151 marijuana plants confiscated in Siskiyou County, California, Pioneer Press 10/20/04. For more on local crops, go HERE. (Anyone want to guess why Klamath Forest Alliance wants to shut down our forests to logging and the public?)
38 Tons donated potatoes feed hungry around Oregon H&N 2/18/10
(Klamath) Potatoes cross the Pacific, Delegation helps expose Southeast Asia to Klamath Basin potatoes, H&N 12/17/09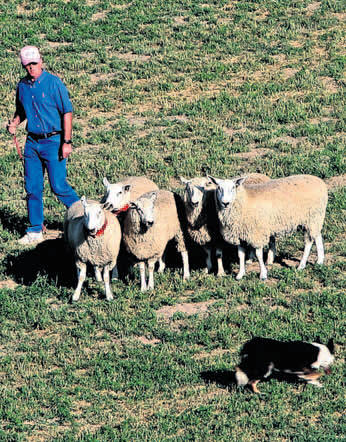 < Sheepdogs have their day, 2009 National Finals in Klamath Basin, Capital Press 10/2/09.
Over 200,000 plants removed from Seiad Valley grow operation, Siskiyou Daily News, posted to KBC 8/25/09
From the archives: **44,000 pot plants seized in 2005, Last year, 27,000 marijuana plants were confiscated, followed by Billion dollar pot business takes hit, Liz Bowen, Pioneer Press posted to KBC 11/22/05
**25,151 marijuana plants confiscated in Siskiyou County, California, Pioneer Press 10/20/04. For more on local crops, go HERE. (Anyone want to guess why Klamath Forest Alliance wants to shut down our forests to logging and the public?)
Purple passion, new potato will be grown in Klamath basin, H&N 8/20/09
Klamath Basin farmers get rights to grow, market new purple potato, Oregon State University PRESS RELEASE posted to KBC 8/12/09
Fish farming in the (Klamath) basin, H&N, posted to KBC 7/6/09
Picking mint at its peak; Tulelake distiller helps determine best time to harvest, H&N, posted to KBC 6/14/09